Q&A WITH MAJOR CHAMPION ANNIKA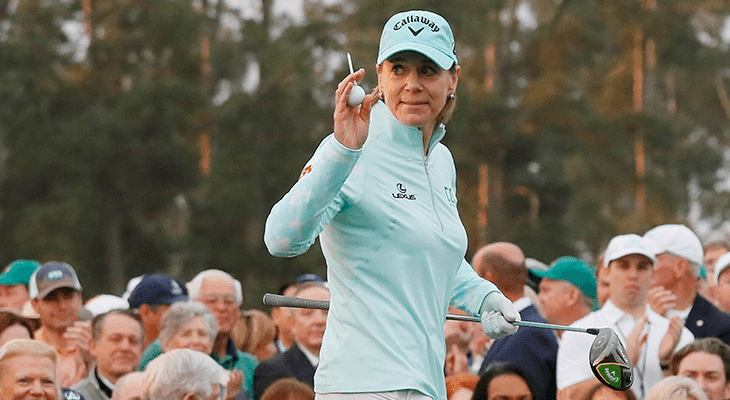 Q: Your first PNC Father Son Challenge, what have you heard about the event and what made you want to take part?
A: I have watched it a few times on TV and it always looks so fun for the families. My Dad got me started in the game and I thought it would be great to play with him. He's not getting any younger, so we thought if we're going to try it, we can't wait. It's my way of thanking him for all the support and sacrifices he's given me over the years.
Q: You've achieved so much in the professional game, one of which being the only woman to shoot a 59. The 'Love' partnership shot a 56 last year, do you think you can rekindle that kind of form with your Dad?
A: Shooting 59 was certainly special. We will have to really get it going, but in a scramble format you never know.
Q: How's your Father's game? Will you be helping him out on the course, or do you just let him get on with it?
A: He is very enthusiastic about the game and still plays three times per week. He is 78 and is an 11.6 index. I'll help him as much as I can, but I don't want to put extra pressure on him. He's obviously not used to playing in front of crowds or on TV, so I just want him to have fun. I'm more used to the pressure, so I'll try to keep it off of him.
Q: What's your favorite golfing memory with your Father?
A: I would say growing up playing with him was always fun. More recently, we were paired together at the Callaway Invitational and got to play Pebble Beach together. That was a special day.
Q: Are your children into golf, are they eyeing up a potential place in this fixture in the future?
A: Our son, Will, loves the game very much and he would love to play one day. He's only eight but is very ambitious. Our daughter, Ava has talent, but isn't so interested at the moment.